Parents, is your kid's room cluttered or untidy? Learn amazing tips and tricks from this celebrity organizing expert!
---
Let's face it–as your kids get older, it can be difficult to keep their rooms spick and span. There's just too much to keep track of after a while. Laundry thrown around all corners of the room (clean and dirty), toys scattered all across the floors, an untidy bed…the list goes on. Not to mention that the more kids you have, the more insurmountable maintaining the cleanliness of their quarters becomes.
Luckily, there are people out there who can help you manage these messes. Even better, they can help you manage these messes with minimal effort!
Emma Gordon, of Clutter.com, is a leading expert on organizing and proper storage. Her expertise has lead her to landing jobs with celebrities ranging from Neil Patrick Harris to Jamie Lynn Sigler. Recently, this guru of cleanliness shared some of her top tips for decluttering your kids' rooms with Parenting.com, and we're here to relay them to you!
Check out Gordon's top 3 tips and tricks for decluttering your kids' rooms:
1. Assign or create a toy rotation bin
The most basic understanding of organization is this: the more stuff you have, the more stuff you have to maintain. Gordon's advice is to limit the number of things you have, so you'll spend minimal time cleaning up. This logic applies to your kids just as much as it does to you.
"To ease into a more minimalist kids room, start with a toy rotation. Grab two or three plastic bins and start filling them with groups of toys that go together that your child is not 'into' at the moment. Take the bins and store them up in a linen cupboard or in your family storage unit—the important thing is to keep them out of sight. You'll find that when you bring those toys back, it will be just as exciting as bringing in brand new toys since they haven't seen them in a while," she suggests.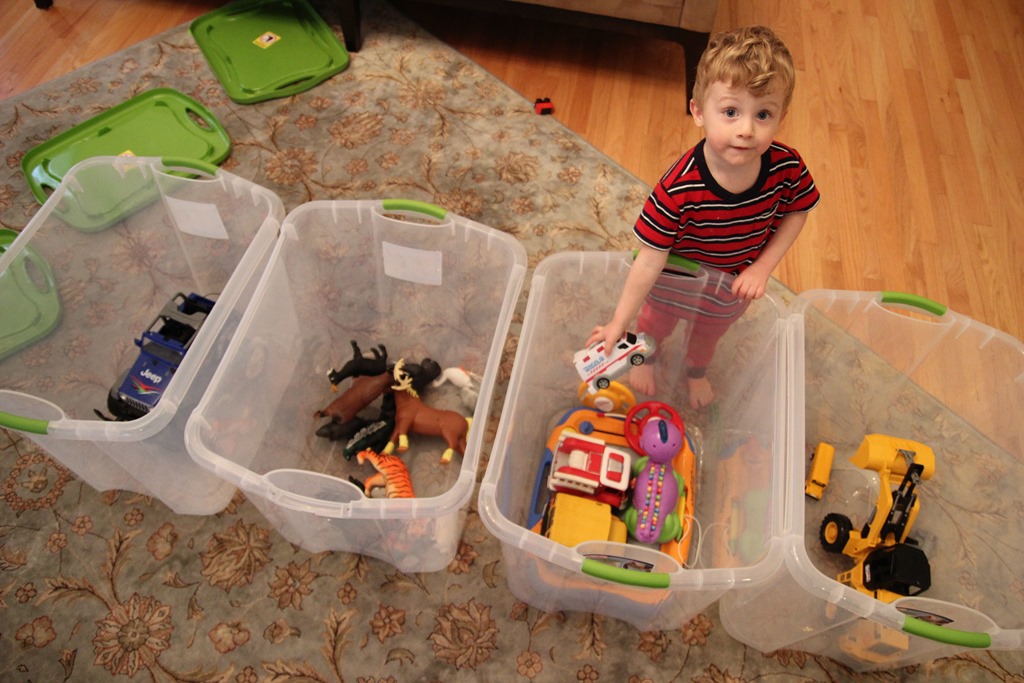 2. Kid-proof your child's closet
The closet in your child's room should be treated as a sanctuary. It should be a place where neatly folded and organized clothes, accessories, etc. should be stored. Furthermore, kids shouldn't have access to this closet as they may undo all of the work that went into organizing said closet. If that doesn't sound like something that can be done, consider putting all things that need to be organized out of reach in the closet. either put them on the top shelf, or install a new compartment all together.
3. Change the way you approach "clean up time"
Sometimes it's not the action, but how it's approached. In other words, sometimes it's how you ask your kids to clean up that affects their attitudes towards cleaning up. Many parents will try to stand firm and put their foot down saying and repeating, "clean up your room!"
Well, there are other, more effective ways to approach clean up time that can entice kids to participate. "Look at the mess and give them directions that pertain to one kind of item. Such as "put all the crayons in the bucket" or "find all the socks and put them in the hamper." Start with a task that you can tell will make the biggest visual impact, that way your kids will experience cleaning momentum as they follow your directions. If your children are putting up a lot of resistance, have them step out of the room and stand next to you so that both of you are looking into the room," Gordon claims.
"This will help them feel like you're both on the same team and sharing in the work," she adds.
Source: www.parenting.com